Contributing to the Free Software and Platform Cooperative Movements
We had a fantastic and fun 2019! Agaric team members attended many conferences and hosted multiple trainings while building sites with some amazing clients. We also took on maintenance for a few sites, helping them gain more audience and stability as well as ease of use for visitors and administrators.
Platform Cooperativism Conference
Wow - more than a month has gone by since the New year began! Heads down, we now surface for some news an announcements on the who, what, where and when of the past year and the beginning of 2020. At the end of last year, Agaric members hosted a Town Hall style session at a conference titled: "Who Owns the World?" This was the yearly Platform Cooperativism event convened by Trebor Scholz at the New School in NYC. It was an incredible way to end the year. We met so many people involved in so many worthy projects that it was a bit overwhelming!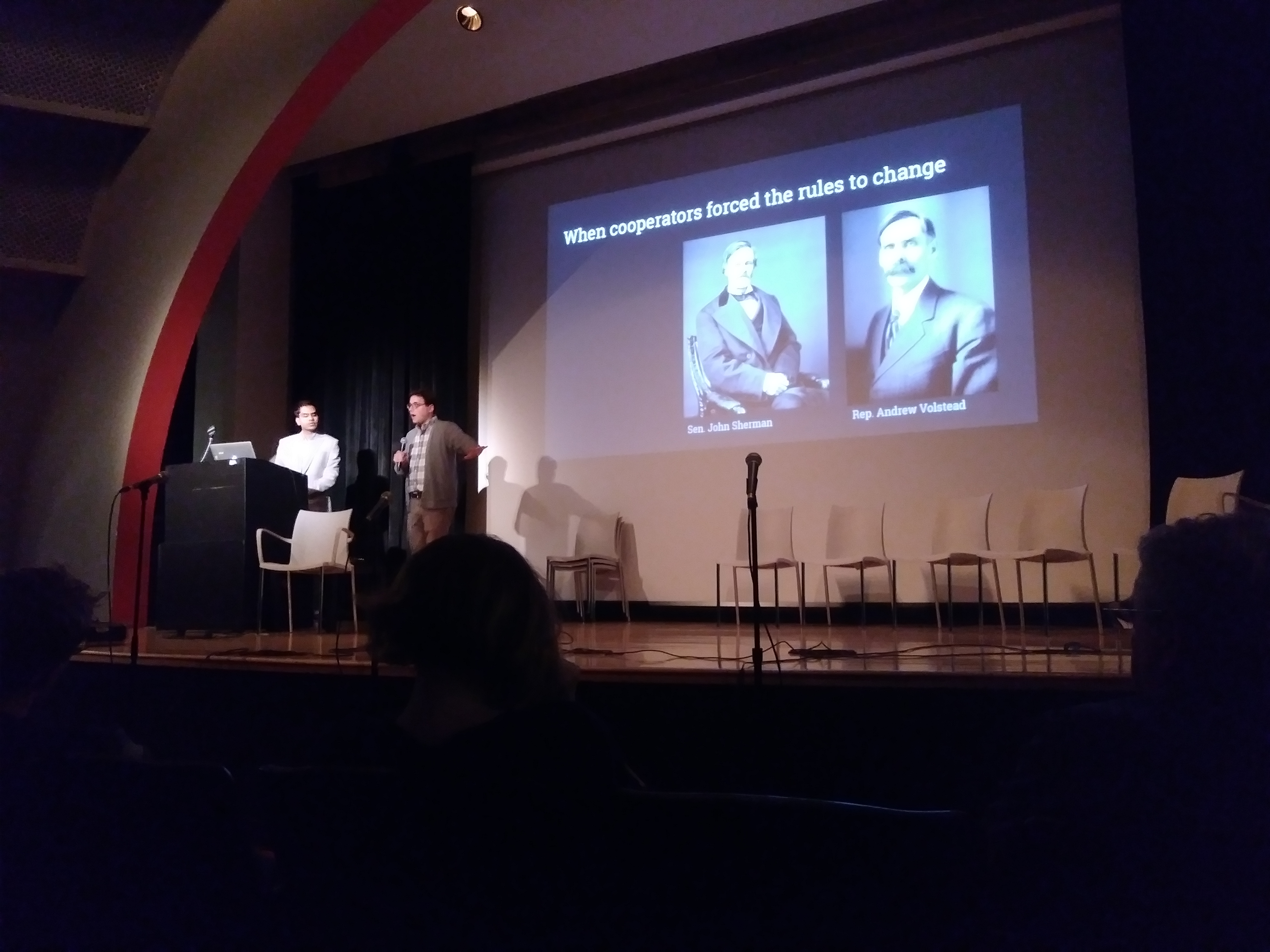 Attending the 2019 Platformcoop event in NYC was an incredible way to end 2019. We met so many people involved in so many worthy projects that it was a bit overwhelming!  The biggest take-aways were learning about how many successful bicycle delivery platform cooperatives there are in many countries. We also found out that worker-owned cooperatives are sparse in places like Indonesia and Japan even though they have a healthy cooperative ecosystem. Cooperative governance is still a wide-open discussion going on amongst many cooperatives. It was nice to have some discussions with other cooperatives on how they go about creating their governance. We have been in touch with several people that we met at the conference this year.
Since the Platformcoop event in NYC, Agaric has been busy working hard on building two platforms. The first one to mention is the Find It platform, a robust opportunity locator, a participatory searchable directory of events, programs and organizations.
Find It Platform
Last year we connected with the City of Cambridge, Massachusetts as they were met with the challenge of getting their residents more engaged in community activities and increasing usage of public spaces. We worked closely with the Kids Council in Cambridge to coordinate an effort between government, the residents of the city, and local coding groups to design a platform that would provide residents the means to more easily navigate a directory of public events based on their age and interests.
The resulting platform is named Find It, and it was developed by our team of worker-owners at Agaric.
To give you an idea of the value the platform can bring to the residents of a city, here is a PSA on Find It to the residents of Cambridge.
After seeing how successful Find It has been in enriching the communities in Cambridge, we are eager to invite other cities to join in the collaboration. FindIT is built on Drupal, free and open-source software that ensures adopters a powerful and affordable tool that can be altered to suit the needs of the city it serves. Better yet, surveys and interview questions for city residents are already prepared from the Find It Cambridge collaboration. As more cities get involved in the Find It project, we will be able to increase its capabilities all the while decreasing the cost of the service.
Drutopia
A budding platform cooperative that Agaric has collaboratively built with other Drupal shops and freelance contributors is, Drutopia, an ecosystem of Drupal distributions, built and managed as a software cooperative. Soon Agaric will be offering what we call a Libre Software as a Service program, which will allow people to host their site through us, similar to online website builders but governed democratically and with the power of Drupal behind it all. You can find more information on the Drutopia website: https://drutopia.org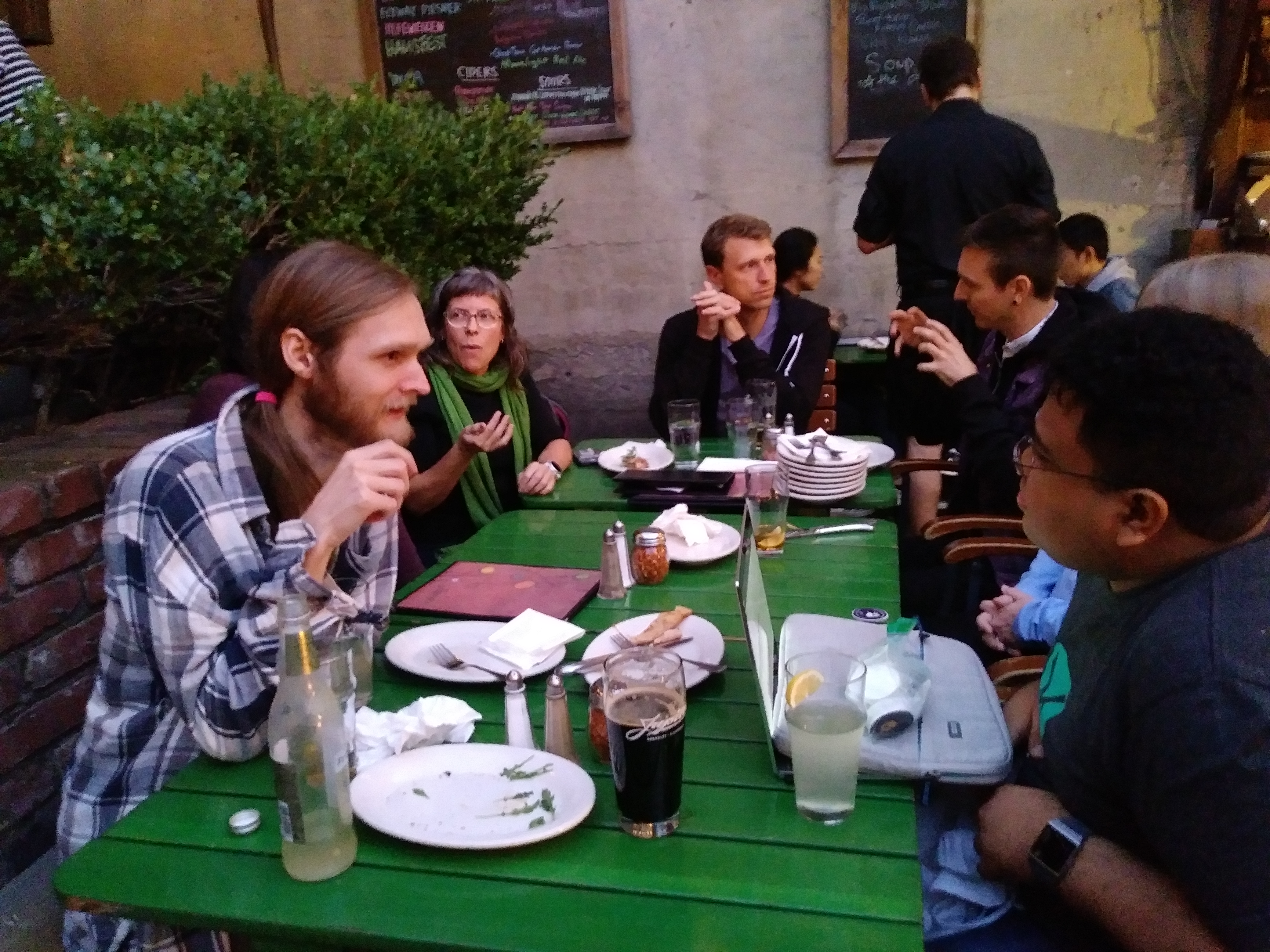 Contributing Back to Drupal
Working with Drupal, Agaric has led some data migration training workshops at some Drupal camps. We hosted a migration training in San Francisco at BADcamp - Bay Area Drupal Camp as well as a session on growing the community and scaling democracy. The team hosted a full day, sold-out training for 45 people at DrupalCon Seattle in 2019. We are engaged to host more trainings at the upcoming 2020 DrupalCon in Minnesota in May of 2020. We recently hosted a migration training at DrupalCamp New Jersey at Princeton and these are our upcoming scheduled data migration trainings:
March 18 MidCamp - Drupal 8 Upgrade All Day Training 
May 18 DrupalCon Minneapolis - Drupal 8 Content Migrations All Day Training 
May 19 DrupalCon Minneapolis - Upgrading to Drupal 8 Using the Migrate API All Day Training 
You can see the list and join us  - https://agaric.coop/blog/make-2020-year-you-begin-upgrade-drupal-8-upcoming-trainings-and-resources
We have also been busy working on contributed modules. Currently, Gnuget is working on making https://www.drupal.org/project/filefield_sources stable and at the same time compatible with Drupal 9.
Forging Connections in Mexico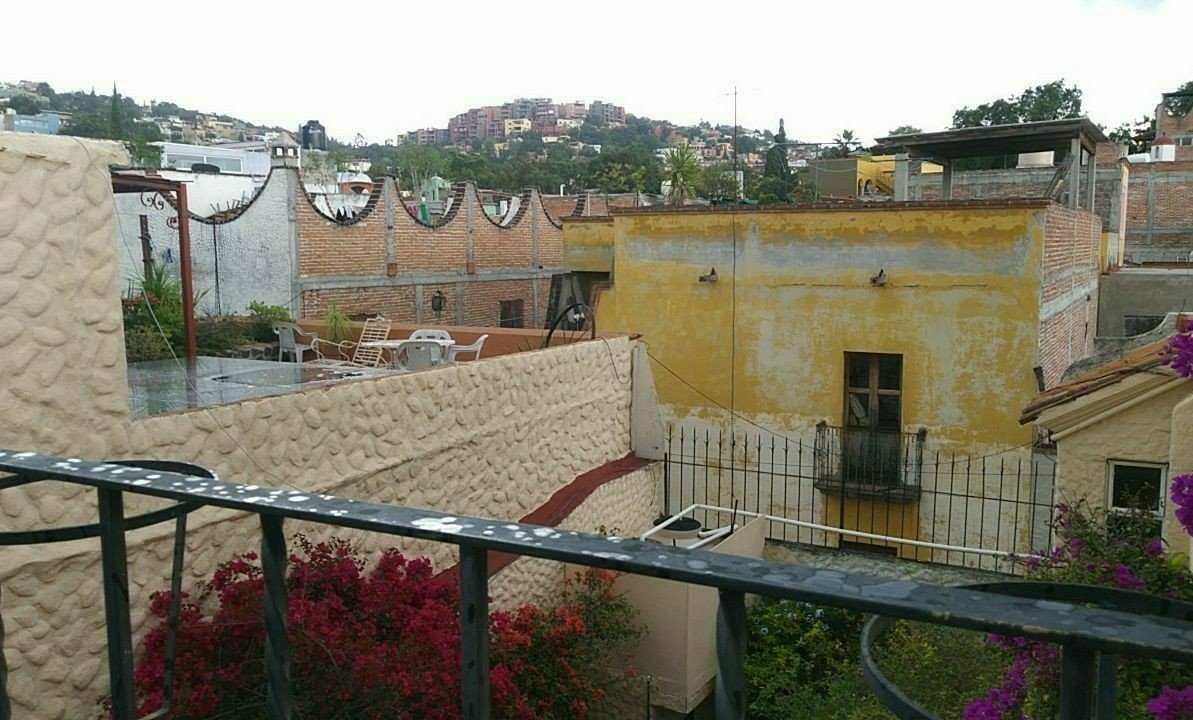 Some Agarics are also headed back to San Miguel de Allende, Mexico to continue a series of lectures and workshops on security, privacy, surveillance, and Platform Cooperativism at the local Biblioteque, in mid-February. The lecture is titled: Platform Cooperativism, Surveillance Capitalism, Predictive Analysis and You.
In 2018, we made our first visit to the Center for Global Justice in San Miguel de Allende when Micky was asked to speak at an Encuentro (gathering) in Mexico City to celebrate the victory of Mexico's electrical workers' union (SME). SME workers were fired en masse in 2009 but stayed united and fought back. They now provide electricity to central Mexico as a co-op under democratic workers' control!  This visit activated an idea to organize trips to Mexico to host workshops and lectures specifically on software freedom and security with an introduction to protecting your privacy online. The next Workshop/Lecture tour will happen February 2020 - We hosted some workshops earlier this year and you can read about them here: https://agaric.coop/blog/micky-lead-free-software-trainings-mexico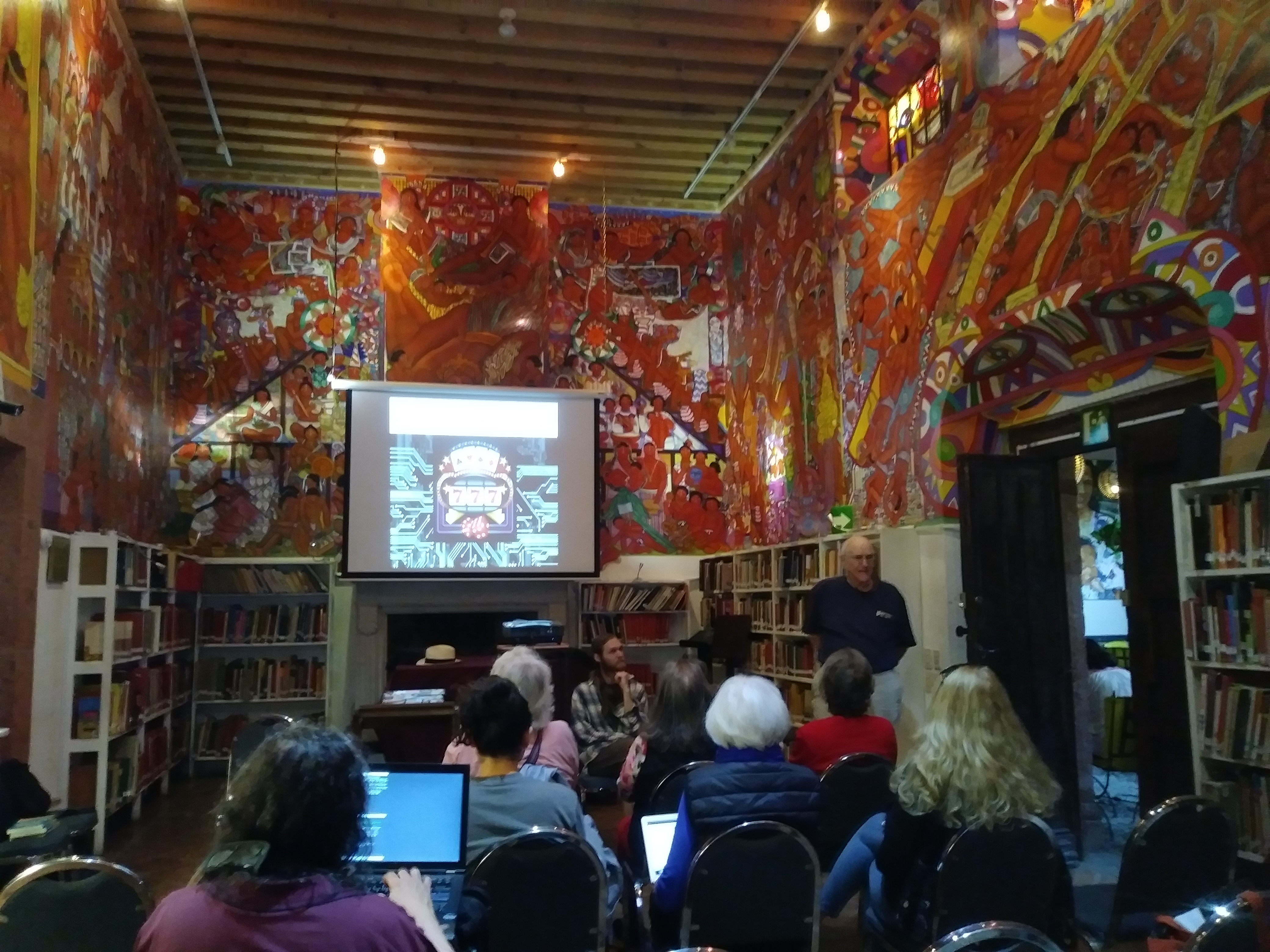 2019 was an exciting year for Agaric as we traveled to teach and to learn. Micky presented as a Keynote speaker at two major events for developers in New England, NerdSummit and the Free Software Foundation's yearly event, LibrePlanet. She will be back again this year with a presentation on Surveillance Capitalism, Predictive Analysis and YOU. View the LibrePlanet Keynote here:
MayFirst Movement Technology
As active members of MayFirst Movement Technology, an organization providing web hosting, email services, and other free software tools to its members. MFMT also advocates for an open web and ethical technology. This year, Micky was elected by the members to serve on the board of the new cooperative formed by the members. Together, we are building online and offline workshops and discussions on freedom and raising awareness on the need to have a web host that is ethical and that you truly trust to protect you and your data.
Agaric continues to host a weekly online gathering where everyone shares methods and processes and ideas for sharing our knowledge and learning from others. You can join us any Wednesday for Show and Tell - lurk, engage or contribute! We also have some new Agaric initiatives and we have launched some new client websites as well as redesigns of other sites. We continue to reach out to share the knowledge we have gained while including as many people as we can in the process of learning to use free software to make a better planet and to make a better life for all!