Agaric's long history of supporting health, science, and medical communities
This month, the National Institute for Children's Health Quality is celebrating Agaric's support in making the most of the digital health revolution, part of their 20th anniversary campaign.
It got us thinking about how long we've been working in the space. Indeed, Agaric is proud to have been helping medical and scientific communities almost from our founding.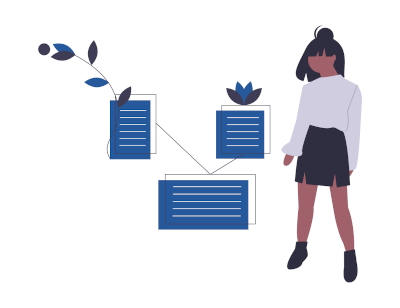 In 2008, we started building biomedical web communities enriched by semantic data. Working with researchers Sudeshna Das of Harvard University and Tim Clark of Massachusetts General Hospital, both affiliated with Harvard's Initiative in Innovative Computing, we were the primary software developers for the Scientific Collaboration Framework, a reusable platform for advanced, structured, online collaboration in biomedical research that leveraged reference ontologies for the biomedical domain. Making use of academic groups actively publishing controlled vocabularies and making data available in the Resource Description Framework (RDF) language, we built on work done by Stéphane Corlosquet, a lead developer in adding RDF to the Drupal content management system, to build the Science Collaboration Framework. SCF supported structured 'Web 2.0' style community discourse amongst researchers when that was a new thing, and made heterogeneous data resources available to the collaborating scientist, and captured the semantics of the relationship among the resources giving structure to the discourse around the resources.
Read more about it in Building biomedical web communities using a semantically aware content management system in Briefings in Bioinformatics from Oxford Academic.
Agaric led the work of building the website for an online community of Parkinson's disease researchers and research investors, on the Science Collaboration Framework, for the Michael J. Fox Foundation for Parkinson's Research.
In 2012, we worked with Partners In Health to create a site for people on the front lines of combatting tuberculosis to share and discuss approaches.
In 2015, we began contributing to the Platform for Collaborative and Experimental Ethnography. PECE is "a Free and Open Source (Drupal-based) digital platform that supports multi-sited, cross-scale ethnographic and historical research. PECE is built as a Drupal distribution to be improved and extended like any other Drupal project." We primarily worked on the integration of PECE's bibliography capabilities with Zotero's online collaborative bibliography services.
Also in 2015, we took on the exciting work of rebuilding the Collaboratory—a platform designed specifically to help improvement teams collaborate, innovate, and make change—for the National Institute for Children's Health Quality.  We're proud to be NICHQ's 2020 partners in making the most of the digital health revolution.
All in all, we're impressed by our twelve years of building sites for the scientific and medical communities, and looking forward to helping shape a healthy future.