Noam Chomsky and Richard Stallman - Meeting One
At noon on Wednesday July 22nd, 2015, Richard Stallman (RMS) and Noam Chomsky met for the first time. We met in Noam's office, located in the Stata building on the MIT campus in Cambridge, Massachusetts, where Richard also has an office. We sat down to discuss the Free Software Movement, Digital Restrictions Management, then we briefly touched on domain name seizures, workers rights and worker-cooperatives. The atmosphere was jovial yet serious, and the discussion was soon underway.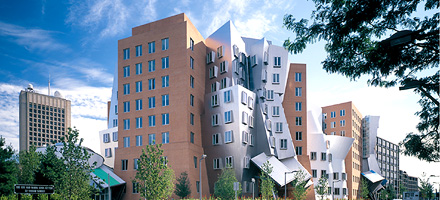 Noam asked, what is the Free Software Foundation and movement all about? Richard responded that The Free Software Foundation is a nonprofit with a worldwide mission to promote computer user freedom and to defend the rights of all free software users. We raise awareness about computing privacy issues and users rights, by exposing things like Digital Restrictions Management. The movement is our outreach to users seeking adoption of free software and informing the network on issues that support free software and working to change attitudes and support laws that make free software remain free.
RMS then took the time to explain Digital Restrictions Management and a little known practice called domain name seizure. The US government can arbitrarily take a domain away from the domain owner without court approval. There are many reasons a domain may be seized, If your domain ends with .com, no matter what country you are based in, you are subject to VeriSign helping the U.S. Government seize your domain.
On the topic of Digital Restrictions Management, Richard detailed how it prevents people from being good neighbors and sharing files. DRM is often written as "Digital Rights Management", but this is misleading, since it refers to systems that are designed to take away and limit your rights.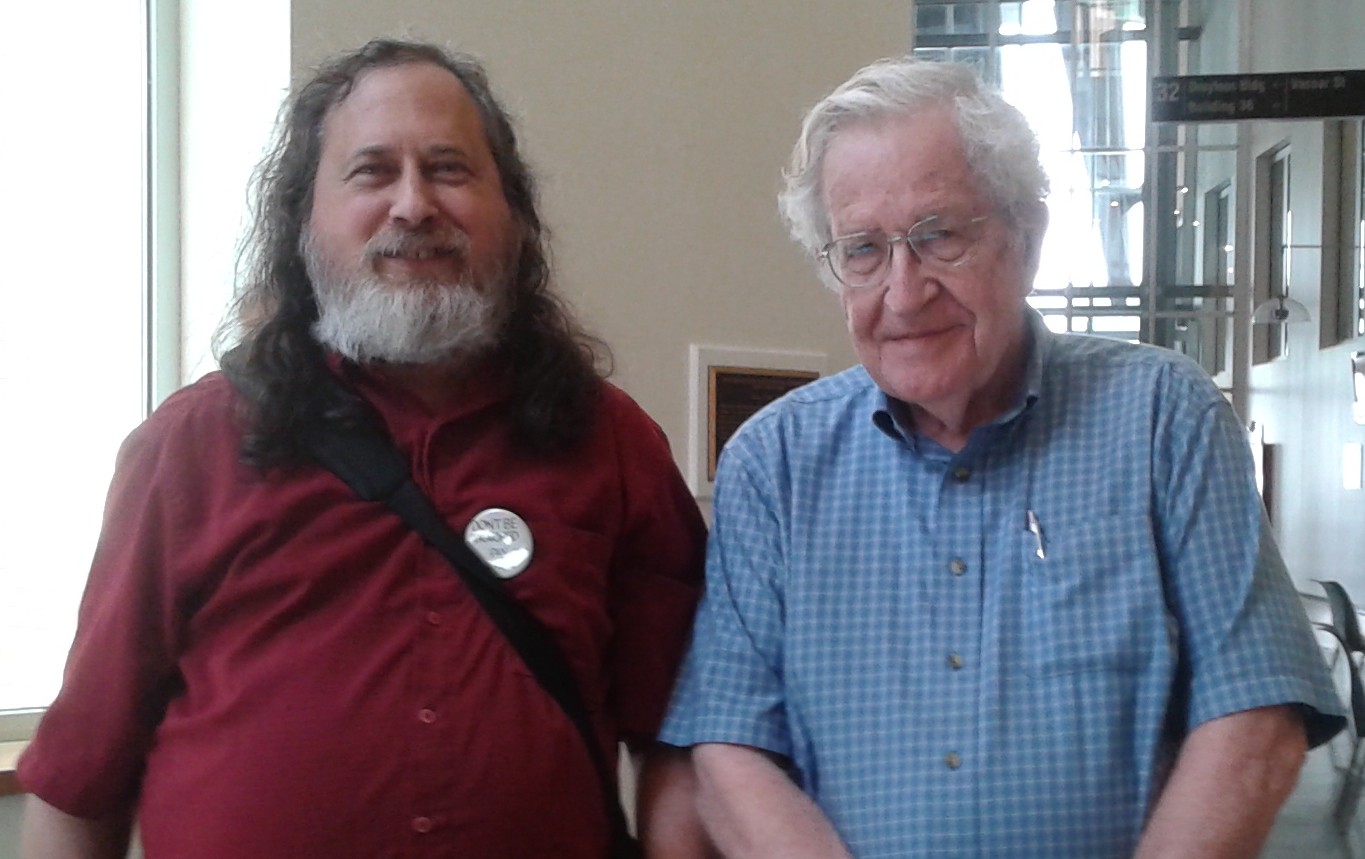 Below is a quote by each and a few links to sites with background information:
Richard Stallman

"Isn't it ironic that the proprietary software developers call us communists? We are the ones who have provided for a free market, where they allow only monopoly. … if the user chooses this proprietary software package, he then falls into this monopoly for support … the only way to escape from monopoly is to escape from proprietary software, and that is what the free software movement is all about. We want you to escape and our work is to help you escape. We hope you will escape to the free world."
Richard Stallman websites:
https://en.wikipedia.org/wiki/Richard_Stallman
http://fsf.org
https://gnu.org
https://stallman.org
Noam Chomsky

"How people themselves perceive what they are doing is not a question that interests me. I mean, there are very few people who are going to look into the mirror and say, 'That person I see is a savage monster'; instead, they make up some construction that justifies what they do. If you ask the CEO of some major corporation what he does he will say, in all honesty, that he is slaving 20 hours a day to provide his customers with the best goods or services he can and creating the best possible working conditions for his employees. But then you take a look at what the corporation does, the effect of its legal structure, the vast inequalities in pay and conditions, and you see the reality is something far different."
Noam Chomsky websites:
https://en.wikipedia.org/wiki/Noam_Chomsky
http://web.mit.edu/linguistics/people/faculty/chomsky
http://www.chomsky.info
At the end of our first meeting, Noam suggested that we take a look at congress and see who is voting against the TPP, and then contact those congress members with information about free software initiatives. We all realized that we barely had time to scratch the surface of the talking points we need to cover and agreed to meet again and discuss overlapping issues that are of concern to both the labor movement and the free software movement. We will be targeting issues that have solutions ready to be implemented, and making sure we are all aware of the dangers of proprietary software.
The next meeting will be sometime in the next few months... This is a beginning.