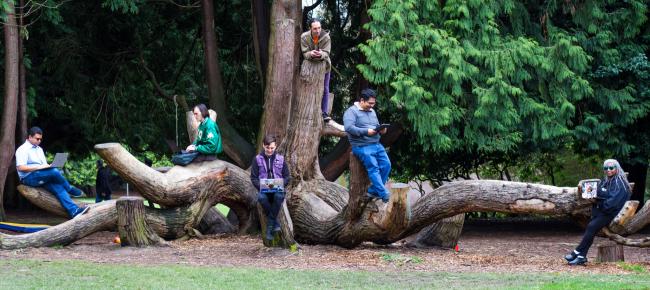 Show and Tell
Share your knowledge. Collaboratively learn how to cooperate in the modern tech world.
We value learning new things and helping one another, so every Thursday at 3pm Eastern Time we take time to share something we have figured out or are working on.  Agaric hosts these show and tells publicly because we realize people who work alone, who are in organizations that do not encourage skill-sharing, or who may just be interested.  So we invite you—our partners, students, colleagues, friends—to take part in watching or giving short presentations.
Get on the Show and Tell Mailing List to receive invitations each week with the upcoming topics.
Show and Tell Weekly Schedule
First Thursday of each month is open discussion and we are up for suggestions. If you have something to share, send a note to the group before the Sunday before the Show and Tell meeting on Thursday: showandtell@lists.mayfirst.org
Second Thursday of each month will be a Cooperative share discuss our workflows and business models as cooperatives.
The purpose of getting in touch with other co-operatives in the world is not just one, and it could be said that there are several at the same time and with equal importance.

First of all, we believe that the best way to strengthen the co-operative movement is to be connected, to share experiences, information - in other words, to cooperate. That is the essence of the organizational form we adopt for our companies.

— Fiqus Cooperative, Argentina
Third week of each month will be dedicated to technical topics.
Fourth week of each month will be lightning talks, so come and show us a short presentation or suggest a discussion topic for a 5-10 minute share.  
Get on the mailing list to receive invites to the chat and share this link with your friends: https://agaric.coop/show
Thanks from Micky and all of us at Agaric and we shall see you soon!